Hannah, 31, is an adventurer, sailor and broadcaster who loves the Great British outdoors. Whether Hannah is half way up a mountain, sailing the high seas or running in the countryside she is determined to combine her awesome adventures and her successful broadcasting career to inspire the world to discover the joy of getting outside, active and joining in.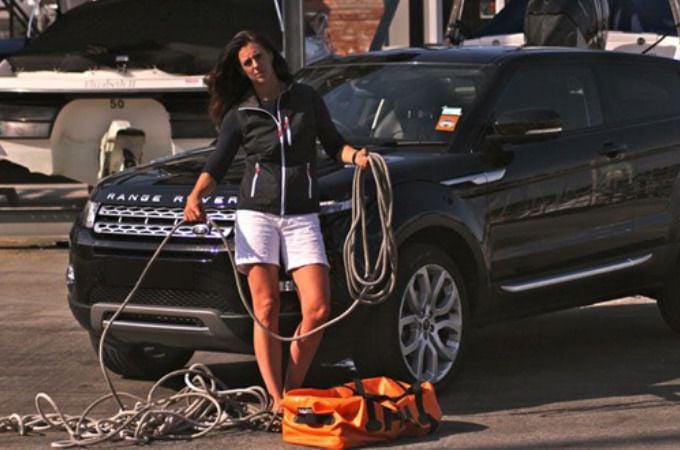 Hannah first made a name for herself in the world of single-handed offshore sailing. Having sailed the Atlantic solo three times, she is no stranger to a challenge both on and off the water. After achieving an outstanding second place in her most recent Solo Atlantic race, she turned her hand to broadcasting. Hannah has made a success of herself in a predominately man's world and is continuing to build on this success via her own adventures and her broadcasting work, such as the London 2012 Olympics or BBC 1's Countryfile.


A highlight of Hannah's sailing career came in 2009 when she achieved a podium position in one of the world's toughest single-handed ocean races, the Original Single Handed Transatlantic Race(OSTAR). As the youngest female to compete in the 2005 edition of this race, her 2009 performance proved not only her sailing ability but also her obvious talent for broadcasting and communicating.


Winning the media prize (as voted for by the general public) in 2009, Hannah has gone on to forge a successful mainstream, international broadcasting career in adventuring and sailing and also works as a live presenter and commentator on various international sporting events including the Extreme Sailing SeriesTM, and Premiership Rugby.


Hannah's adventures continue to inspire, and 2015 promises to be an incredible year as she takes on two world firsts both in the UK and internationally with sailing and adventure at the heart of what she does, whilst communicating her incredible stories to the world.